If you didn't know I'm a huge Disney/Pixar fan and I absolutely loved Inside Out! ❤ I saw this over on Boston Book Reader and knew I just had to do it! Plus it's a pretty quick tag. 🙂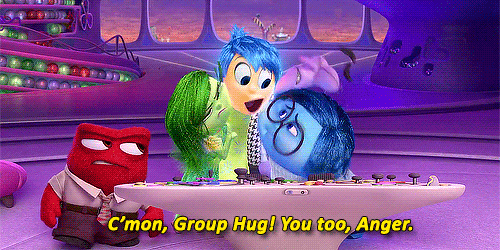 Joy: Which book brings you the most joy?
I chose Heartless because despite hitting me in all of the feels it's one of my absolute favorite books! I plan on re-reading it soon! 🙂
Disgust: Which book grossed you out the most?
I don't really know of a book that grossed me out. I just chose this one because the characters is gross.
Fear: Which book scared you the most?
I don't get scared by books easily so I just picked this one because I didn't know what else to pick haha. I don't think this book is really scary though haha. It has some creepy parts for sure though!
Sadness: Which book made you cry the hardest?
I don't usually cry at books, but if it has an animal dying then I'll cry hahaha. This book was almost too much it was so cute yet sad!
Anger: Which book pissed you off?
This book annoyed me so much. It was between this one and Juliet Takes A Breath. Thinking about it now that book probably pissed me off more, but I already chose this one haha. They both pissed me off a lot though. I just didn't like the characters in this or the story or how it was written. I just did not like it.
Bing Bong: Which book was over the top awesome?
I created this one because Bing Bong is awesome and he deserves to be included haha. I chose Heartless because if you even know me or pay attention to my blog you'll know that I have a strong love for this book! ❤
---
Anyone is free to do this tag! 🙂 I had a lot of fun with it so I highly recommend you give it a try! 😀