1. The Good Guy
1. I finished The Good Guy. I'm always super proud of myself when I finish a book haha. The full review is here if anyone wants to read that! I just posted it yesterday. 🙂 I thought it was an okay book…at first I gave it four stars but as I started thinking about it more I started to find things that kind of bothered me. Honestly, it's not my favorite review and I still feel kinda jumbled about this book. Maybe it's supposed to make you feel that way? Haha who knows! Like I said in my review I kind of feel a love-hate relationship with this book.
2. Valentine's Day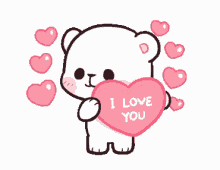 2. Of course I had to put this in here. I know that so many people hate this holiday if they're single, but it's not all about a significant other…well it doesn't have to be. Let your family know how much you love them or your friends. If you don't like this holiday it's because you choose not to make something fun of it. Even if it's a party making fun of Valentine's Day haha.
Anyway, I had a good one. It wasn't anything crazy or super exciting. I went to my boyfriend's house and we watched movies and exchanged our gifts. His mom also made some really good dinner haha it was amazing! After dinner we continued binge watching movies until I had to go home. I had work the next day so I left a little earlier. Nothing grand but it was still amazing to me. 🙂
3. Cici's Pizza
3. I was just sitting at home by myself and decided to call my grandparents up to see if they were busy. They weren't so I went over to their house. It's not like we ever do anything exciting but I love seeing them and just talking with them. After a while we went to get some pizza which was much-needed haha. I just enjoy spending time with them. They make me so happy and I'm thankful I have them in my life. By the way I know I look rough in that picture I wasn't expecting there to be any pictures so I'm not wearing any makeup haha.
---
Anyway, have a wonderful day y'all! Comment below something positive. 🙂 ❤