I saw this over on Sasha's BookTube so go check out her video! 🙂 I just thought it would be a good topic to talk about and I would like some of y'all's input too! ❤
Have you experienced reader shaming? Comment below!
I've definitely experienced reader shaming because I haven't read the Harry Potter series. It's kind of annoying when you say you haven't read the books and people kind of flip out about it. Making it seem like you can't possibly be a real reader if you haven't read the series. I'm honestly not that interested in the series…I was going to read it, but now I don't have access to the already purchased books. Wonder why? Oh well I'll just have to rebuy the series.
I know a lot of people experience reader shaming if they read middle-grade books or YA books. I haven't too much but I feel like I always have to explain myself when I read them if people ask about the genre. People usually think that if you read books intended for a younger audience that you're not that smart. The reality of it is that sometimes books for a younger audience are just better. Sometimes they're easier to understand and just get into. Don't get me wrong there are some good books out there that are adult fiction, but I prefer YA books.
I would say the most reader shaming I experience, which I don't experience often, is when I don't read popular series'. I've said it a thousand times and I'll say it again! I don't like reading series' because I don't like having to commit to them. I'm more of a one and done type of person haha. The worst is Harry Potter for sure and I think the Rick Riordan books as well because so many people have read his books. Same with the ACOTAR series. I just don't like reading series', but I feel like I have to because they're so popular and I end up getting left out because I haven't read them.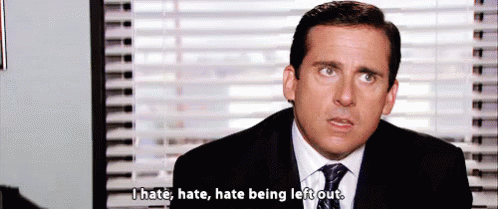 Comment below some of your feelings about reader shaming. ❤