Hey y'all. If you're new to my blog then you may or may not know that I've been reading IT for a couple months now. I started it and have been making slow progress since it's not the top priority on my list. I figured I would write a little update since I'm now 520 pages into the book. I switch between the audiobook and reading it physically.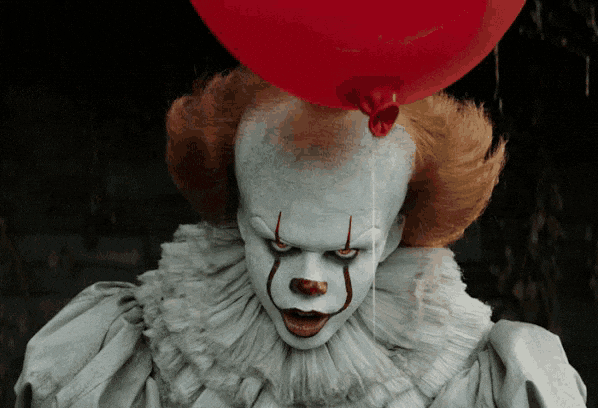 What Do I think About The Book So Far?
If I'm honest I think the book is pretty rambly. I like description but I feel like Stephen King overdoes it and it can get a little boring. Like you're just waiting for something to happen but the only thing that happens is more description. I mean I'm about 520 pages into the book and I feel like hardly anything has happened. He just over describes things in an unecessary way, but is considered a genius writer. I feel like he's overhyped. Maybe that's just me though. I mean the only things I like are when he's describing dark scenes because that is so interesting and that's when I feel engrossed in the book. I'm just not a fan of him taking 20 pages to describe a story from a character that doesn't seem to corralate with anything else. It makes some of the things that hppen in the book feel random.
I'm really hoping the book will pick up soon because it's not the easiest to read with how slow it is. I can't seem to understand how some people finished this book super quick haha. Maybe it's because they're a fan of his work in general. I am not a huge fan of his work so far but I do have a few of his other books so once I read those ones I'll know for sure.
Don't get me wrong I love descriptive books, but there's something about his writing that feels boring to me. I just feel like he's trying to prove he's smart by putting big words into his books when that shouldn't be the goal. Obviously, that's not all he does or he wouldn't be so successful. Also, this is all my own opinion. Maybe, I'll read one of his other books and find it very amazing, but I won't know until later on haha.
So far I would say this book is pretty interesting at times, but it can also get boring at times as well. I would really like to see some more action sooner rather than later and I'm hoping the book will start to pick up, because I'm getting tired of hearing everything and everyone's backstory. I need some action already!! (pun unintended)
---
Have you read this book? Thoughts? Comment below!! Obvously don't spoil anything haha. ❤ Have a blessed day y'all!