Hey, y'all! I haven't been posting on here. I know I keep saying I will and I never do. Life is full of unexpected things, surprises, and changes. Some good…some bad. I like to try to keep y'all updated though. I figured I would kind of let y'all know what's been going on as of recently.
So, let's get this show on the road.
As of recently I've kind of been working a lot and when I'm not working I'm busy with other stuff. I know next month I'll be super busy with work, but that's fine. I could use the cash anyway.
Work has been pretty good. There have been some good days and some not so good days of course haha. If y'all aren't aware I'm based in the Houston area and there was some flooding because of the tropical storm. That messed things up big time haha. I lost a whole day of flying because all my flights got canceled. The next day was a mess as well. I managed through it though haha. It wasn't too bad not having to go to work. 😉 I just got off a trip today. It was a pretty good trip with some pretty good passengers. Nothing crazy and surprisingly no delays haha. I was very surprised about that actually. Work has been work and I'm still enjoying it.
I already told y'all about that minor car accident in another post. That finally has been settled and it was declared his fault. I just need to go get the car fixed now. If they can fix it. We'll see…not really a priority of mine since the front is already messed up from my sister hitting a deer haha.
What else do I wanna talk about…Let's talk about my reading. Well…my lack of reading. I haven't been reading much at all. I have the time…I just don't have the motivation. Maybe I need to go back and read my post about how to get out of a reading slump because this is brutal. I just want my motivation again, but I haven't had any at all. I'm not sure why. Maybe I've just been stressed and overwhelmed. I'll see what I can do though. It's a bummer.
Now for some pretty bad news. So, prepare yourselves.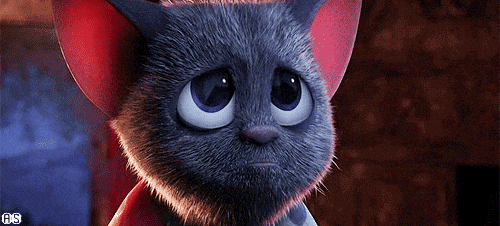 Unfortunately, my puppy, Zeva, has had a stroke. I would be lying if I said things have been easy to cope with. I can deal with the other things, but when I found out about my puppy..it just broke my heart. She's my baby. I know people hate that saying because she's "just a dog", but I don't have kids so, therefore, she is my child. My furbaby anyway. I haven't been able to go home to see her though and it's killing me inside. I just wanna give her kisses and be with her. I tried getting on a flight home but wasn't able to. I also tried driving home but when I stopped after an hour into the drive to get some food…well the car wouldn't start again. That took me 7 hours just to get back to my grandparent's house. I was pretty upset.
In other news…even though my baby is struggling…she is still healing. She's making progress every day and that's all I can pray for right now. My mom said that maybe it was best I couldn't make it home because Zeva would have gotten too excited and either hurt herself more or just tried to do too much that she isn't physically or mentally ready for. It hurts a lot but she has my family…specifically my mom and sister…taking good care of her. I'll make it home eventually and be able to spend time with her. I just wish this didn't happen. I can't change it though. She is 10 years old and all I can do is keep loving her for as long as I can. She's a total sweetheart and I am blessed to have adopted such a beautiful dog.
Anyway, I think those are all the things I wanted to update y'all on. I appreciate y'all for sticking around. I love y'all so much and I thank y'all for reading my posts even if they aren't frequent. Y'all are some amazing people in an amazing community and I'm very grateful. ❤ Have a wonderful day!