Hey! I don't even remember the last time I did a book tag so I figured now would be a good/fun time to do one. Feel free to take this as I did. I got this from The Book Nut! I hope y'all enjoy 🙂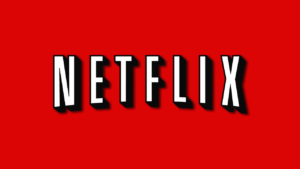 Recently Watched: The book you most recently read-
I just started this book yesterday and so far it's not too bad. I've read some of it today as well, making it the most recent book I've read.
Top Picks: A book recommended to based on anther book you've read-
I went onto Goodreads and this book is recommended to me since I've added Wanderlost to my tbr. I thought I already had this book on my tbr but I guess not. Maybe I just added it to my mental tbr a long time ago haha. I'll read it eventually I hope.
Recently Added: The book you most recently bought-
I didn't buy this book but it's a book that was recently added to my collection. I haven't bought a book in a long time if I'm honest.
Popular On Netflix: One book that you have and one book that you haven't read that everyone has been talking about-
So, I did read The Sun Is Also A Star, a little late to that party, but I thought it was overhyped. I have yet to read Harry Potter and I know I'm disgraceful for it haha. I don't know if I'll ever get to it honestly. I'm not very involved in the book community anymore so I'm not sure what books are popular at the moment. My bad haha.
Comedies: A funny book-
This is a very silly book that I enjoyed a lot. I should read more comedies haha.
Dramas: A character that is a total drama queen/king
The main character in this book was 100% a drama queen haha. I read this book a while ago though.
Cartoons: A book with cartoons on the cover-
Watched again: A book or series you wanted to read again-
I liked this book a lot so I wouldn't mind reading this one again. 🙂
Documentaries: A non-fiction book you would recommend to everyone-
It's a very interesting book and I think he has a lot of good things he talks about in it. I recommend this book for sure.
Action and Adventure: An action-packed book-
I don't read a lot of action/adventure books…so I'm just gonna go with this one haha.
New Releases: A new release or soon-to-be-released book that you're excited about-
I don't have one. Like I said I'm not as active in the bookish community anymore so I don't pay attention to new releases anymore. My bad!
---
I hope y'all enjoyed this post. 🙂 I needed something to do so I'm glad I found this.